Expert, Reliable Service In Dearborn, MI
Even if you're adamant about taking care of your vehicle, you'll undoubtedly need to keep up with routine service, maintenance and repair work. When that time comes, you can always rely on our team of expert, certified technicians here at Fairlane Ford.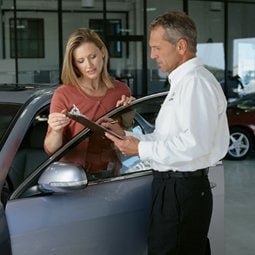 We're honored to provide drivers in and around the Dearborn, Detroit, Dearborn Heights and Allen Park areas with expert service, attention to detail and a quick turnaround time. Whether you're coming to us for a routine tune up, something quick like an oil change or something more pressing, you can always rely on the best caliber of service in the entire area.
We make sure we perform expert work, and our certified technicians always come through, even when the problem seems tricky to overcome. We'll be sure to quickly, efficiently and expertly carry out any service tasks, general maintenance, repair work or part replacements. We also only use the highest quality products on the market to make repairs and replace parts.
If you want to make sure to get your vehicle on a routine service schedule, please call our service center today. You can also always swing down in person to speak to a technician or schedule an appointment online.